audiobooks with audacity
The step-by-step online course for recording, editing, & mastering audiobooks in Audacity.
Does this sound like you?
You want to be able to earn extra income from home doing something that you actually enjoy.

But you need the ability to set your own schedule and work at your own pace.

You're creative and love the idea of creating audiobooks…

But you're not quite sure how to get started or how to handle all of the technical requirements.

You're motivated and willing to learn a new skill that will be in high demand for years to come.
If so, you are in the right place.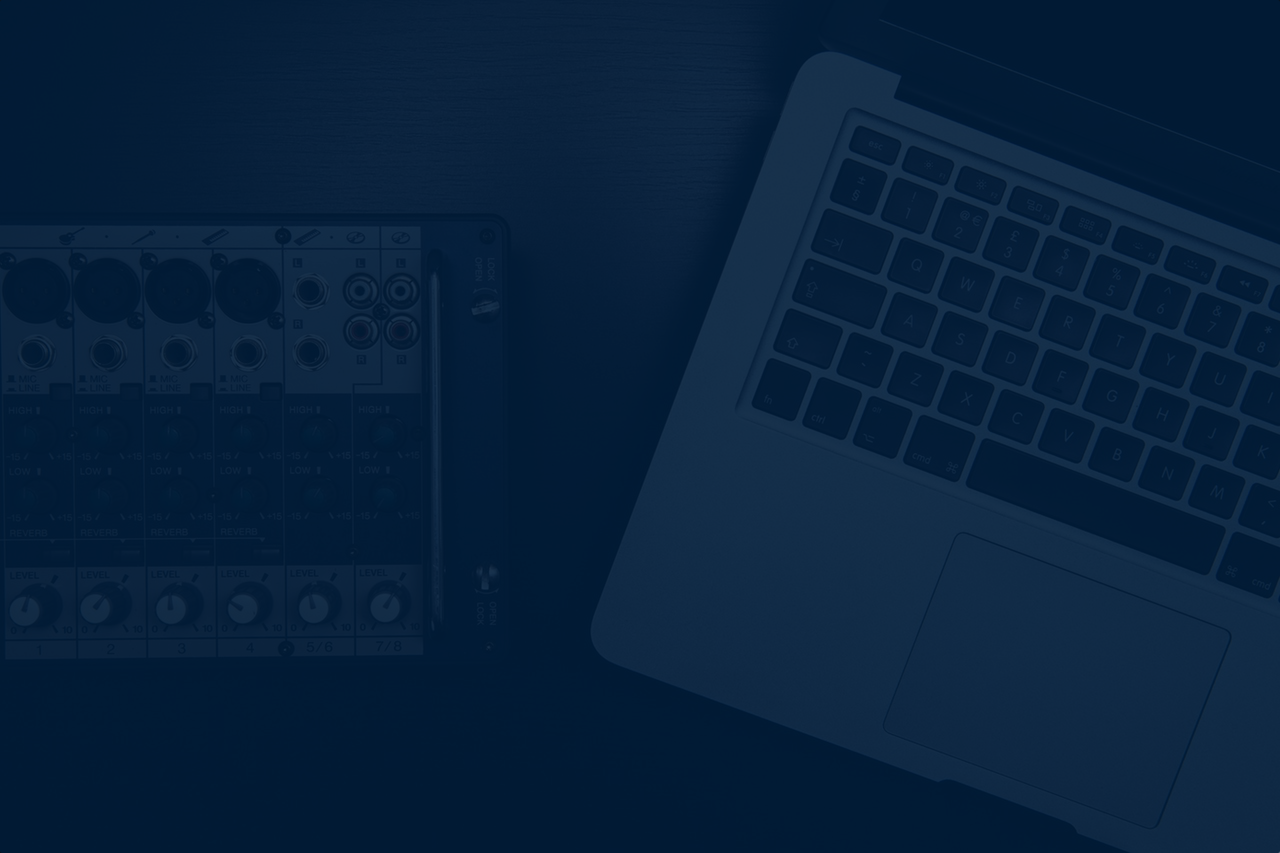 why this is the best time to get started with audiobooks
In just a moment I'm going to share some information about the audiobook industry that might surprise you, but first, a quick history lesson...
Historically, only the best selling books were turned into audiobooks because there was limited self space for audiobooks in bookstores.
Because of this, it was pretty difficult find work as an audiobook narrator.
But...
Three major things happened between 2008 and 2011 that dramatically changed the way that audiobooks are produced and distributed:
Amazon bought Audible in 2008 with the intention of making audiobooks more accessible to everyone (just like they did with print & digital books.)

Amazon started the Audiobook Creation Exchange (ACX) in 2011 in an effort to increase the number of audiobooks available for sale.

Smartphones were becoming mainstream, which meant that the demand for digital media started to increase exponentially.
Demand Skyrockets
Suddenly, everyone had a digital audio player in their pocket and the demand for audiobooks skyrocketed, with annual sales doubling between 2013 and 2017.
In 2017, audiobook sales reached a record high of $2.5 billion.
30% of the people surveyed said they are replacing "TV time" with listening to audio programs like podcasts and audiobooks through these devices.
It is anticipated that the increased demand for audio content will further boost audiobook sales for years to come.
however, audiobook production remains low
According to a recent Audio Publishers Association report, only 46,089 new audiobooks were produced in 2017.
However, there are between 600,000 and 1,000,000 new books published each year in the United States alone.
Think about that for a moment.
That's in addition to the MILLIONS of books that already exist that do not have an audiobook version yet.
You are free to draw you own conclusions, but I look at this data and see a major opportunity for people who are willing to learn this skill now and start establishing themselves in this industry.
Right now on ACX alone, there are over 1,800 books that are actively seeking a narrator.
ACX is free to use and it's open to anyone over the age of 18 in the US, UK, Canada, and Ireland.
The only requirement is that your audio must satisfy the ACX Submission Requirements.
For most people, the technical requirements are the ONLY thing standing between them and their ability to get started with audiobooks today.
But what if you had a set of step-by-step instructions that walked you through the process of mastering your audio and meeting the ACX requirements?

That's exactly why I created this online course
Audiobooks with Audacity walks you through you the exact process that I've used to successfully prepare, record, edit, and master dozens of audiobooks to ACX specifications using the free audio recording program, Audacity.
Here's what Stacey had to say about the course...
what you Get when you enroll
in Audiobooks with Audacity
Instant access to 15 video based modules that take you from absolute beginner to successful audiobook narrator with titles on Audible, iTunes, Amazon, and more!

Lifetime access to all course videos and materials.

Self-study lessons that let you learn at your own pace.

Technical tutorials that show you each step you need to take to complete your audiobook in Audacity.

Quizzes, checklists, and templates to keep you on track.

30 days of email support (with instructor) to answer any questions.
Here's what Heather had to say about the course...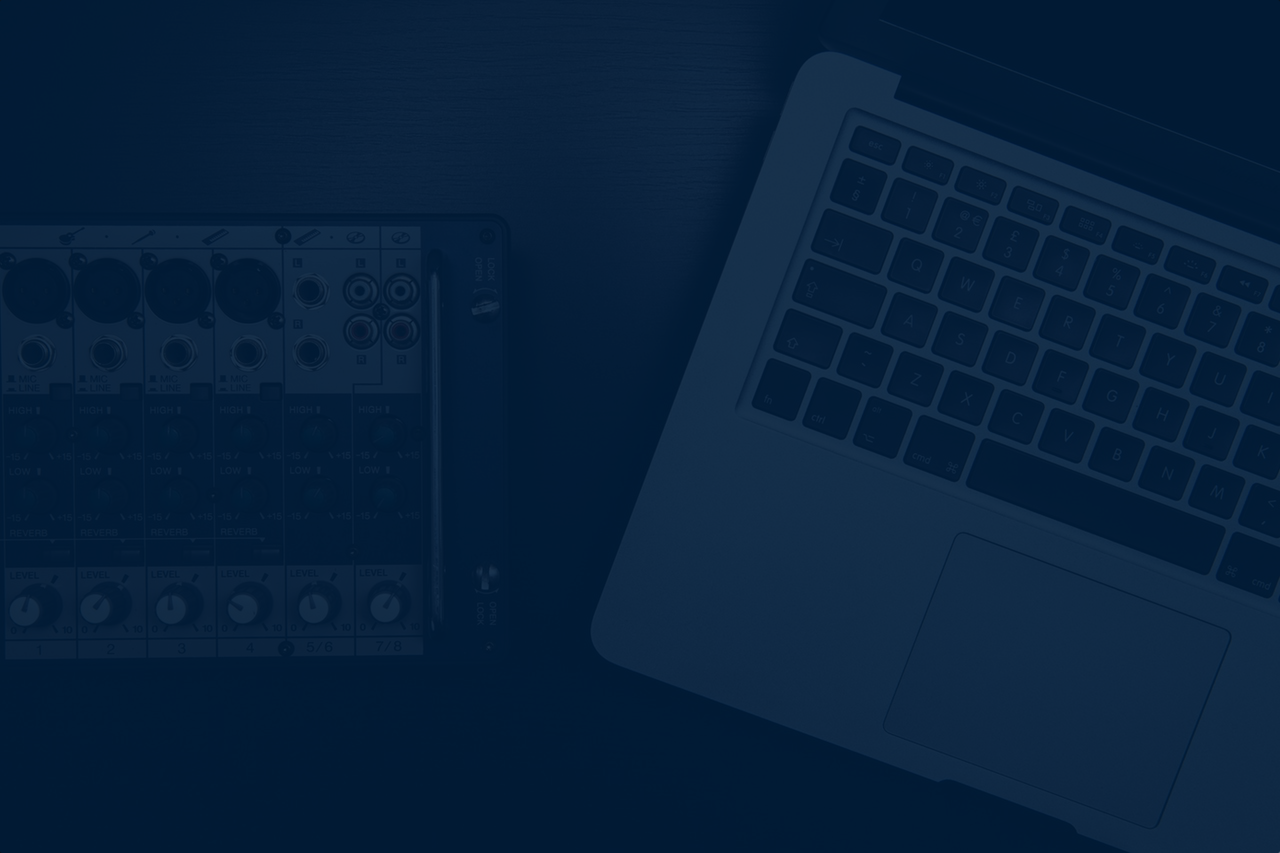 What's Inside?
This program has 15 modules of practical instructions & easy to follow video tutorials:
Module 1: Introduction
Learn why right now is the best time to learn the skill of audiobook narration.

Get the truth about the equipment and training that you need to get started.

Find out where your audiobooks will be sold and the major players in the audiobook industry today.
Module 2: Options
Find out about the different roles and specialties you can take on in the audiobook industry as a freelancer working from home.

Learn how to offer single services like editing and proofing or how to find an assistant to outsource these tasks to if you want to focus on vocal performance.
Module 3: Finding Work
You'll learn about the best place to get started and find work as a new audiobook narrator.

Learn about alternative and advances strategies for finding a nearly endless supply of audiobook projects to work on.
Module 4: Money & Payments
Learn the difference between PFH, Royalty Share & Stipend payments.

Get guidance on how to set your own narration rates and what factors to consider before entering into a royalty share deal.
Module 5: ACX
Get step-by-step instructions for setting up your account, recording samples and submitting auditions.

Learn how to search for books that are a good fit for your voice.

Get my 12-Step process for producing audiobooks through ACX,
Module 6: Authors Republic
Learn how this alternative audiobook submission site works and how it's different from ACX.

Get the facts on AR audio submission requirements.

Find out how to work with authors who want to submit through Authors Republic.
Module 7: submission Requirements
Find out which audio technical specifications are universal among most audiobook submission sites.

Get an in-depth walk through of ACX's submission requirements.
Module 8: Recording Space & Equipment
Get equipment recommendations that fit almost every budget.

Learn how to set up a DIY recording space in your own home.

Tutorials and "tests" for judging if your chosen space will produce high quality audio.
Module 9: Audacity Tutorials
If you're new to using Audacity, these tutorials will walk through everything from getting set-up to downloading essential free plugins.

Learn how to use Audacity's basic functions.

Get a walkthrough of the advanced tools that effects that we'll use in the editing and mastering tutorials.
Module 10: Manuscript Prep & Voice Development
Find out how to prepare your manuscript BEFORE you start recording.

Learn my signature character highlighting method.

Get advice on creating different character voices and personas.
Module 11: Recording Tutorials
Get my step-by-step pre-recording process that covers mic setup, adjusting your recording volume, and an Audacity settings checklist.

Learn two different recording techniques for dealing with mistakes while reading.
Module 12: Editing Tutorials
Learn how to remove mistakes and outtakes from your recordings, fix spacing issues, and eliminate pops and plosives.

Step-by-step tutorials for inserting roomtone and re-recording segments.
Module 13: Proofing
Learn when proofing for mistakes should be done.

Get my step-by-step proofing process and a proof table template to record mistakes while reviewing your work.
Module 14: Mastering
Learn the three key numbers that your audio must meet to satisfy ACX requirements.

Find out how to test your sound levels.

Get my signature 5 step process for getting your audio to pass every time (these must be done in order.)

Get troubleshooting advice for correcting single levels.
Module 15: Final Steps
Learn how to prepare your files for retail by creating your retail sample, recording credits, and exporting your Audacity audio files to MP3 format.

Get an overview of the ACX review process and what to do if your audio gets rejected.

Learn what happens next and how to keep track of sales and payments.
Krystal Wascher is an author, audiobook producer, and attorney. She has been producing audiobooks since 2014 when made the bold move to leave her corporate legal job behind to pursue her interests in writing, audio production, and digital media.
Since making the leap, Krystal has written three books, produced more than 50 audiobooks, and has taught more than 10,000 students around the world. Her work has been featured in Entrepreneur, The Podcast Success Summit, and the Book Marketing Summit. She's also bee featured on numerous podcasts such as Zen Courses and Entrepreneur 360.
"I've noticed that a lot of people stay stuck in jobs and situations that don't really serve them because they don't know that there's an alternative. My goal is to show people that there are amazing opportunities available to them regardless of their age, financial situation, network, level of education or background. I love being able to teach people skills that make a real impact on their lives and level of happiness."
Here's what Laurene had to say about the course...

Frequently Asked Questions
1. When will I get access to the course?
You get access to all of the course video lessons and materials as soon as you enroll.
2. How long will I have access to the course?
You get lifetime access to the course.
3. Do I need to be tech savvy to take this course?
No. It's great if you have basic computer skills, but you'll learn everything that you need to know within the course.
4. How much time do I need for this?
The course is completely self-paced so you can work through it when it fits into your schedule. If you're short on time (or have a pending contract), you can skip straight to the recording and editing tutorials and reference the introductory modules as needed.
5. Do I need an acting experience to do this?
No. While acting experience can be helpful, it is not necessary to start narrating audiobooks.
6. Will I need to spend a lot on equipment?
No. I teach you how to create high quality audiobooks using the FREE software program, Audacity.
While a higher quality microphone will make your recordings sound better, you can get started with a budget-friendly microphone.
7. is there a guarantee?
Yes. The program comes with a standard 30 Day Guarantee - meaning, if you decide that this course isn't a good fit for you, just send an email to help@krystalwascher.com within 30 days of purchasing and we'll issue you a prompt and courteous refund, no questions asked.
ready to get started?
Avoid the confusion and frustration that many new narrators deal with, save time, and start creating audiobooks right away.
30 Day Money Back Guarantee
Customer satisfaction is my number one priority. There is a risk-free 30 Day Guarantee. If you are unhappy with your purchase for any reason, just send an email to help@krystalwascher.com and I'll promptly refund your purchase.